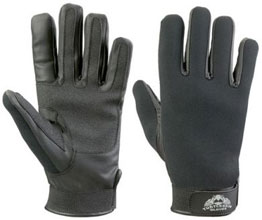 The important part of our body is hand without which everything in this world is impossible as we do lot many things with hand which is eating, drawing, writing, typing, painting, cooking etc which is part of our daily life. To keep hands protected from hygiene gloves play an integral part which is very much for safety purpose. Gloves are useful in winters to protect our hands from getting itched and also the skin becomes dry and tends to burn so to avoid these reasons gloves are necessary. Gloves are used by cricketers, doctors, pilots to make sure that there are clean and would not cause any harm to the people through germs which are infectious.
Gloves are of different types and these are medical gloves which used during medical examinations and operations. The se medical gloves are disposable which cannot be reused. These gloves prevent the contamination or act as a barrier between patients and germs which spread across easily which might be harmful. Rubber gloves are very much essential especially when handling chemicals which be toxic or non toxic. These gloves are made of rubber which is unsupported. Gardening gloves are used for the purpose of growing plants or for those people who love botany and are very particular in keeping them neat and clean.
Work gloves are unique ones which are disposable and are made of lightweight material called as nitrile. Leather hand gloves are very popular and are in demand today as leather has a soft, smooth and furry texture which attracts people. These gloves have lustrous shine and are available in size, shapes and colors. The other type of gloves are driving gloves are very much comfortable and convenient to wear. As driving gloves protect our hands from dust waters, heat, pest etc which would damage our hands by rashes and allergies. Gloves come in wool, rexin and pure rennin material which are easily available and are very useful; for people to stitch these gloves at home.
Products :

Textile & Promotional Items Like Shawls, Stoles, Scarves, Garments Like (shirts, Childern Wears,etc),pareos,home Textiles Like (gloves,aprons,etc) Bandanas, Bandana Caps, Sarongs, Beach Wears, Etc.

Contact Person :
Mr.sabu K.v.
Company Profile :

Manufacturing And Exporting Of Gifting Items

Send :
On-Line Trade Inquiry
Click here to view entire Product Range
Products :

Bags, Caps, Hats, Gloves, Flags, Inflatable, Sports Wear, Wooden Products, Soccer Ball, Football, Rugby Ball, Basketball Etc

Contact Person :
Mr. Amit Mahajan
Company Profile :

Manufacturers Of Business Promotional Products, Corporate Promotional Gifts,advertising Material,promotional Merchandise Like

Email is not available
Products :

Leather Coats, Ladies Leather Handbags, Leather Woven Handbags, Designer Leather Wallets, Mens Leather Shoes, Ladies Leather Shoes, Children Leather Shoes, Mens Leather Jackets, Mens Leather Pant, Mens Leather Shirts, Ladies Leather Jackets, Leather Bags, Leather Gloves, Leather Accessories Etc.

Contact Person :
Mr C Athar Ahmed
Company Profile :

Established In The Year 2000, Leather Choice, Ranks Among The Fastest Growing Supplier Of All Type Of Finished Leather And Leather Goods Like

Send :
On-Line Trade Inquiry
Products :

Boxing Gloves, Bag Gloves, Head Guards, Punch Pads, Sport Bags, Jackets, T Shirts Etc.

Contact Person :
Mr. Manik Mahajan
Company Profile :

Boxing Training Equipments, Boxing Protective Equipments, Skipping Ropes, Promotional Boxing Goods, Sports Wear, Boxing Gloves, Head Guardswe - K. L Mahajan & Sons, Are A Leading Manufacturer, Supplier And Exporter Of The Finest Range Of Boxing Training Equipment, Boxing Accessories And Fitness Garments From India.

Send :
On-Line Trade Inquiry
Products :

Leather Jackets, Gloves, Belt, Wallets, Bags, Keychains, Photoframes, Coasters

Contact Person :
S.pragadish/ N. Peromal
Company Profile :

Prag International Is A Leading Manufacturer And Exporter Of Leather Products And Corporate Gifts

Send :
On-Line Trade Inquiry
Products :

Corporate Gifts, Leather Accessories, Leather Bags, Leather Belts, Leather Gloves, Leather Hat, Leather Kets, Leather Skirt, Leather Stationery, Leather Toys, Leather Wallets, Leather Watch Strap, Leather Wine Case

Contact Person :
Mr. Sudhir Govindan
Company Profile :

Standing On The Grounds Of Quality,we Offer Stylish And Elegant Leather Products. Our Company Is Run By A Group Of Professionals Who Share A Vision About The Companys Progress And Are Dedicated Towards Manufacturing Quality Products. Our Production Operations Enable Us To Deliver Volume Orders On Time,while Stringent Management Principles Maintain Our Product Standards At World Class Levels. Our Quality Products Have Made Inroads Into The International Markets And Have Helped Us Clinch A Set Of Satisfied Clients All Over The Globe. Our Principal Aim Is To Comprehend The Changing Trends And Come Out With Innovative Designs And Patterns To Meet The Exacting Requirements Of Our Clients.

Email is not available
Products :

Boxing Gum Shields, Gloves, Punching Gloves, Soccer Ball, Sports Bag, Promotional Items,

Contact Person :
Mr.kuldip Raj Mahajan / Mr. Hitesh Gupta
Company Profile :

"to Lead By Producing The Best Quality Sports Goods & Grow With Our Customers By Continuous Improvement Driven By Integrity, Innovation, Outstanding Quality Standards & Most Importantly An Unmatched Team Of Skilled Manpower"

Send :
On-Line Trade Inquiry
Products :

Split Leather Welding Gloves, Lined Leather Welding Gloves, Heavy Leather Welding Gloves, Etc.

Contact Person :
Mr. Khalid Ebadullah
Company Profile :

Based In Kolkata, And Serving The Industry For The Last 15 Years, Crescent Safetymart Export Pvt. Ltd. Is An Iso 9001:2000 Certified Organization And Among The Reputed Names In The Industry Engaged In The Manufacturing, Exporting And Supplying Of A Comprehensive Collection Of Industrial Leather Safety Products Like

Send :
On-Line Trade Inquiry
Products :

Safety Guards, Gloves, Sweatshirts, T Shirts,

Contact Person :
Mr Manik Mahajan
Company Profile :

Boxing Training Equipments, Boxing Protective Equipments, Skipping Ropes, Promotional Boxing Goods, Sports Wear, Boxing Gloves, Head Guardswe - K. L Mahajan & Sons, Are A Leading Manufacturer, Supplier And Exporter Of The Finest Range Of Boxing Training Equipment, Boxing Accessories And Fitness Garments From India.

Send :
On-Line Trade Inquiry