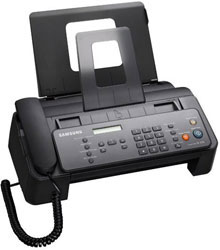 The greatest technology ever invented would be fax and fax machines as it develops the communication from one person to the other person. Being compared to that of printers fax is very different from printers as these fax machines can be directly communicated. These fax machines develop on the spot process. There are various types of fax and the one is an online fax service where you are able to send the document with the email and it will come out of the recipients fax machine. The document can be sent back in the similar way as it is same for the fax machine and thus would arrive in your email. Internet fax is nice because it eliminates the need for a fax machine, but you can still send faxes to those that still use one especially in the corporate sectors.
Virtual fax is a fax service that is primarily internet based as today most of the fax work on the internet which plays a vital role and also facilitates to send and receive faxes through email. With the use of these services, a person or organization can save the money sent on fax machines, toner and fax paper finding out the ways to reduce the cost involvement. All the faxes sent are transcribed into digital format and then are sent to the email inbox without which it would neither open nor would be helpful to send the message to the other person as in this process, the fax quality is not reduced and the person gets all the advantages of image editing tools to remove the unwanted faxes which can be edited or deleted.
In simple term a fax is a document sent over a telephone line and has existed, in various forms, since the 19th century. The modern fax machines became feasible only in the mid-1970s as the sophistication of technology increased and cost of the three underlying technologies dropped it was during that period because improvement in the quality and standardized version started taking place. Digital fax machines first became popular where they had a clear advantage over competing technologies like the tele printer, since it was faster to handwrite than to type the characters.
Products :

Servers, Laptops, Desktops, Printers, Computer Periperals, Lan Switches, Fax Machines, Telephone Voice Recorders

Contact Person :
Mr. Ravinder Singh
Company Profile :

Infosols Econsultants (india) Pvt Ltd – Commenced Business Activities In December, 1997 As Infosols With A Sole Intention Of Providing Total It & Telecom Solutions With The Help Of Best Of The Products Available In The Field On Technology. Our Private Limited Company Was Incorporated In January 2006 To Look After Our Customers Having Pan India Presence.

Send :
On-Line Trade Inquiry
Products :

Art Materials, Ball Pens ,refills, Chalks And Dusters, Envelopes, Fax, Inks And Stamps, Paper Punches

Contact Person :
Mr Navin Patel
Company Profile :

Lucky Stationery Pvt. Ltd. Has Outgrown Its Modest Beginning To Become One Of The Trusted Suppliers Offering The Most Comprehensive And Cost-effective Office And Computer Stationery To Many Leading Companies Throughout , Navi Mumbai & Thane.

Send :
On-Line Trade Inquiry
Products :

Stapler, Punching Machine, Clips And Pins, Files And Folders, Fax Roll, Pencil, Sharpener, Eraser, Pens, Stamp Pads.

Contact Person :
Mr. Prabhu
Company Profile :

Established In The Year 2008, We "allwyn Office Solution", Are Engaged In Trading, Supplying And Exporting A Wide Array Of Computer Consumables And Housekeeping & Stationery Items. The Products Offered By Us Are Highly Appreciated By The Clients For Their High End Features. We Also Offer Various Customized Solutions For Our Products So That The Clients Can Use Them As Per Their Requirements.

Send :
On-Line Trade Inquiry
Click here to view entire Product Range
Products :

Business Cards, Computer Papers, Copy Papers,colored Papers, Envelopes, Fax Papers,greeting Cards, Index Cards, Ink Jet Papers, Multipurpose Papers

Contact Person :
Mr. Rajesh K. Gupta
Company Profile :

Mahalaxmi Motors Started In 1988, By Mr. Rajkumar Gupta And The Company Deals In Stationery Products Like

Send :
On-Line Trade Inquiry
Products :

Notebooks, Registers, Computer Paper, Fax Roll, Student Clipboards, Multi Use Sheet, Filp Chart, Drawing And Sketch Notebook

Contact Person :
Mr Sohanlal
Company Profile :

What Started As A Humble Establishment For Just Copies And Registers In The Year 1947 By 'late Shri Nem Chand Jain' Has Today Evolved Into An Organization That Symbolizes Quality Products And Services. Over The Years The Company Has Grown From A Company Manufacturing Primarily School Stationery To The One Manufacturing Almost All Kinds Of The Paper Stationery For Schools And Offices.

Send :
On-Line Trade Inquiry
Products :

Calculator, Stapler, Document File, Fax Machine, Pay Slips

Contact Person :
Ms. Daisy Bharucha
Company Profile :

Incorporated In The Year 2007, We - Mdh Global Trade Are Engaged In Exporting And Supplying A Spectrum Of Products Including Garments, Cosmetics, Office Stationery, Plastic, Construction Materials And Others. We Pursue Extensive On Going Market Search For Identifying Potential Suppliers And Even Evaluate And Short List Most Reliable Suppliers For Each Product Category. Our Focus Lies In Monitoring Market Trends And Providing Products Accordingly. We Further, Manage The Complete Supply Chain For Optimum Price, Quality & Logistics.

Email is not available
Products :

Pens, Pencils, Long Note, Carbon Paper Eraser, Files, Fax Roles, Paper Pins, Computer Paper, Staplers, Xerox Papers, Correction Fluid, Stamp-pad, And All Kinds Of Office Stationary And Housekeeping Products. Member In Many Government Organisations And Societies.

Contact Person :
Mr. Senthil Kumar
Company Profile :

We Deal With The Leading Brands Like Renolds, Canon, Kores, Scholer, Jk Copier, Luxer, Kangro Sony, Maxell, Imation, Floppies And Moser Baer, Samsung, Hp, Wipro, For All Kinds Cd/r, Cd/rd & Dvd/r & Dvd/rw And All Other Branded Items. Our Supplies Are Like

Send :
On-Line Trade Inquiry