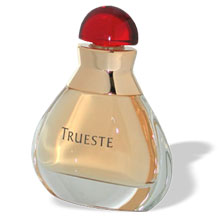 The fragrance and aroma of spray makes feel person to get carried away with the tune of fragrance which not only pleases him but also makes his day very lively and fresh. When people step out of the house they feel fresh and want to have a nice, mellow fragrance which would sooth them and make their day great ahead. 'perfume' is a thing which is known for its fragrance, aroma and which would light up the entire array of the surrounding. A very soft and mild fragrance would enhance the feel and would mix up with the air which would make it pleasing. Perfumes have fragrance which is made of essential oils, compounds and solvents which are used by humans to spread the scent of this perfume.
Perfumes are used by men and women for various purposes which are weddings, parties which thus reflect their personality. There are various types of perfumes and these are floral, citrus, woody scents and green. Floral as the name suggest the fragrances derived form flowers like rose, lavender, carnations and jasmine which gives a very pleasant feeling and person would just mix up in the fragrance and the aroma of the floral perfume. The other type citrus derived its name from citrus fruits like orange, lemon, lime and tangerine which has a fresh fragrance but not mild as floral one. Woody scents would have sandalwood, moss and musk would make person roll up in their fragrance.
As we get to see the types of perfumes the brands of perfumes are very much in wide varieties and are classified for men and women. Women prefer brands like armani, channel, and gucci which are very soft, mild and which also suit the personality of women. For men the brands like david off, azzaro, paccorobanne etc which have a strong fragrance but with a mild smell. Perfumes add a great gifting tool for occasion like birthday's, weddings, valentine' day for the employees of the organization covering the corporate sector.
Featured products of Perfumes
Products :

Body Products, Perfumes, Soaps, Handwash Etc.

Contact Person :
Mr Ishween Anand
Company Profile :

Nyassas Premium Range Of Natural And Luxurious Bath And Body Products.

Send :
On-Line Trade Inquiry
Products :

Brass Gifts, Corporate Gifts, Glass Gifts, Handicrafts, Paintings, Perfumes, Personalized Gifts, Promotional Gifts, Religious Gifts, Rot Iron Gifts,special Pharma Gifts,

Contact Person :
Ms. Rakhi Saboo
Company Profile :

Manufacturer Of All Types Of Corporate Gifts, Promorional Gifts, Handicrafts, Paintings And Glass Gifts.

Email is not available
Products :

Spray Perfumes, Gel And Paraffin Candles,room Freshners,roll Ons, Deodarants, Pot Pourri,attars

Company Profile :

V V Deepa Aromatics Pvt. Ltd. Is The Manufacturers, Supliers, Exporters & Wholesaler Of Manufacture Of Fragrance Concentrates And Handicrafts

Send :
On-Line Trade Inquiry
Products :

Aromatic Perfumes, Artifacts, Earthenware, Garments, Jewellery, Stationery And Many More Products.

Contact Person :
Ketan Thakker
Company Profile :

Culture Shop Started In The Yr 2000 And From A 700 Sqft Store It Has Grown Into A 8000 Sq Ft Lifestyle Store.our Main Aim Is To Promote Indian Products Mainly Handicrafts From All Over The Country.

Send :
On-Line Trade Inquiry
Products :

Perfumes, Body Products, Soaps And Handwash Etc.

Contact Person :
Mr Ishween Anand
Company Profile :

Nyassas Premium Range Of Natural And Luxurious Bath And Body Products.

Send :
On-Line Trade Inquiry
Products :

Diaries, Calenders, Computer Stationery, Perfumes, Deos,

Contact Person :
Mr. Manager
Company Profile :

Veena Enterprises Is A Time-honored Organization Since 1991 And Has Fruitfully Achieved The Market Credibility Over The Time By Offering An Unparalleled Assortment Of Stationery And Gift Materials. We Can Provide All Ranges Of Diaries, Calendars And Organizers.

Email is not available
Products :

Burglar Alarm Systems, Cctv Survielance, Corporate Gifts, Dvd Players, Dvrs, Electronic Items, General Gift, Home Security Products, Imported Perfumes, Pods, Leather Belts, Leather Wallets, Toys, Video Door Phones, Watches

Contact Person :
Mr Manager
Company Profile :

Manufacturer Of All Types Of Corporate Gifts, General Gifts And Electronic Items.

Email is not available
Products :

Fragrance Perfumes,air Fresheners,perfumed Candles,religious Figurines,decorative Items,traditional Handicrafts,festival Gifts & Accessories

Contact Person :
Ms. K Varadan
Company Profile :

V.v.deepa Are The Manufacture Of Fragrance Concentrates

Send :
On-Line Trade Inquiry
Products :

Toys, Gifts, Bags, Perfumes, Watches, Apparels And Accessories, Crockery And Cutlery,gifts And Stationeries-perfumes, Office Stationery, Awards & Trophies,

Contact Person :
Mr. Prithvi Jain
Company Profile :

M.m Gifts And Toys, Established In The Year 2000 Is An Upcoming Industry With A Vision To Make A Difference, By Producing The Most Attractive Products, Built With Skill And Artistic Creativity. We Manufacture, Trade And Supply A Range Of

Send :
On-Line Trade Inquiry