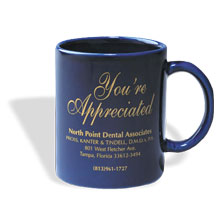 Decorative kitchen looks classy, tidy and very elegant with its beautiful look. A kitchen is the important aspect of the home décor. It looks more beautiful because of the utensils kept and those of glass and ceramic which goes very well and add colorful life to the house and also enhance the beauty of the décor of the house. Ceramic ware and kitchen ware are the two important aspect which compliment each other. Ceramic mugs, ceramic dishes, ceramic tea sets combine a beauty and inspires a sense of peaceful environment or peacefulness. Ceramic wares have a soft and smooth texture which enables the people to use it easily as there is no chance of breaking or cracking to the items.
Ceramic ware items are necessity for people as mugs are used for drinking purpose and usually are used by children who break items made of glass which can be harmful to them but ceramic are non breakable and is allowed to children to use it. Ceramic dishes add an elegant beauty to the food kept on the dish or being served on the dish. The entire appeal of the look is very much enchanting. The beautiful cups and fancy plates the images of these items clicks in mind when the word ceramic is uttered.
The other ceramic wares includes teapots, salad bowls, jars add glory to the décor of the house when they are used. These items are used by people daily and thus become the requirement to serve their daily purpose. Ceramic salad bowl look very interesting and elegant when kept on a table for serving salad. These ceramic items are used for the decorative purpose which gives appeal of beautiful color combination. Ceramic wares are used for gifting purpose and can be gifted on various occasion like weddings, anniversaries, parties and also in the corporate sector which is presented to the office employees or associates etc.
Featured products of Ceramic Mugs
Kabani presents differrent types of ceramic mugs with colour changing features and customised printing.These can also be personalised with ceramic photograph printing too. They are ideal for personal as well as for corporate gifting. ...

Company Name : KABANI CROCKERY CENTRE Click here to view entire product range
Ceramic mugs in a spectrum of colours, designs and patterns are available at ceraprints. These ceramic mugs are widely used today in various promotional activities and are also often customized with the corporate name, logo or corporate colour in ord ...

Company Name : Ceraprints Click here to view entire product range
Offering ceramic mugs in different shapes, colours, size, design etc by divine kreations that are ideal to be used in office as well as home and can be used by housewife to business men. These can also be customised with your company name or logo. ...

Company Name : Divine Kreations Click here to view entire product range
Gift world is stockist of a wide range of colour changing imported mugs also known as special colour changing mug with a colour of your chosen selection. Gift world offers a variety of colour changing products for clients that changes colours wit ...

Company Name : GIFT WORLD Click here to view entire product range
Exquisite designed ceramic coffee mugs adorns the kitchen or dinning room with its graceful presence. Right choice of any restaurant or bar to serve with style. Graphical, multicolored or conventional type of ceramic mugs is available in the market t ...

Company Name : ASIAN PLASTOWARE PVT. LTD. Click here to view entire product range
Mugs have always been used as an effective promotional tool in a number of marketing activities. These mugs are often used as decorative desktop items, rather than being used for drinking hot liquids. Vaishnevi enterprises has a variety of such promo ...

Company Name : VAISHNEVI ENTERPRISES Click here to view entire product range
Gift world is a premier supplier of printed mugs, which are accepted well in the corporate world. The mug is marble sculpted ceramic mugs with logo or brands name that appear on the body decorated with photos or digital photos.The cups play an impor ...

Company Name : GIFT WORLD Click here to view entire product range
The biggest advantage about using mugs as promotional items is that they can be easily printed upon and even engraved with a photo, they come in a spectrum of colours, shapes, sizes etc, which makes them very jazzy and funky and popular among the mas ...

Company Name : PRIME PROMOTIONAL APPARELS Click here to view entire product range
Products :

Promotional Mugs, Ceramic Mugs, Colour Changing Mugs, Trophies, Plaques

Contact Person :
Mr. Niraj Dhankhode
Company Profile :

Ceraprints Is Manufacturer, Suppliers, Exporters And Wholesaler Of Ceramic Mugs & Specializes In The Supply Of Fine Quality And Jazzy Printed Ceramic Mugs, Promotional Mugs And Color Changing Mugs Etc That Are Ideal For Corporate Gifting Or Other Promotional Purposes.

Send :
On-Line Trade Inquiry
Click here to view entire Product Range
Products :

Pen And Card Holder, Watches, Leather Articles, Keychains, Flask, Cups, Desktopaccessory, Files And Folders, Ceramic Mugs, Key Chain, Bags And Many More.

Contact Person :
Mr. Pushkar Guptae
Company Profile :

A Company Marketing And Distributing All Types Of Corporate Gift Items Like Desktop Accessories, Pen And Card Holders, Leather Materials, Flask, Key Chains, Cups, Files And Folders And Many More.

Send :
On-Line Trade Inquiry
Click here to view entire Product Range
Products :

Crockery, Porcelain Crockery, Hotel Ware, Glassware, Tableware, Ceramic Mugs, Wooden Gifts, Utensil And Crystal.

Contact Person :
Mr. Dhiren Kabani
Company Profile :

Kabani Crockery Centre Is Exporter, Distributor And Reseller Of Crockery, Glassware And Enamelware Products

Send :
On-Line Trade Inquiry
Click here to view entire Product Range
Products :

Thermoware, Plastoware, Stationery, Home Products, Flask, Promotional Items, Ceramic Mugs, Coasters, Gift Novelties,casserole, Stock Containers

Contact Person :
Rajeev Batra
Company Profile :

Asian Plastoware Pvt Ltd Is The Manufacturers, Supliers, Exporters & Wholesaler Of Plastic Insulated Ware And Corporate Gift & Novelties Items Such As

Send :
On-Line Trade Inquiry
Click here to view entire Product Range
Products :

Soft Luggage, Leather Products, T-shirts, Caps, Table Top Items, Ceramic Mugs, Writing Instrument, Wrist Watches And Other Novelties In Wood & Acrylic.

Contact Person :
T.s. Raman
Company Profile :

Supplier And Manufacturer Of Corporate Gifts Such As

Send :
On-Line Trade Inquiry
Click here to view entire Product Range
Products :

Keyrings, Keychains, Photoframes, Ceramic Cups And Mugs Etc.

Contact Person :
Mr Manish Vora
Company Profile :

We Introduce Ourself As Red Moments A Great Saga Of Innovative Personalized And Corporate Gifting Who Has Always Been At Its Peak. We Are Engaged In The Business Of Manufacturing And Marketing Of Personalized Gift Products, Related Machinery And Related Items Under The Brand Name Of 'red Moments' Which Enjoys A High Reputation Nationwide For Quality.we Manufacture Innovative Personalized Gifts That Can Be Gifted Even On Memorable Occasions To Build An Ever Lasting Bond Bringing People Together For A Life Time.

Send :
On-Line Trade Inquiry
Products :

Coated Mugs, Ceramic Plates, Sipper Bottles, Mouse Pads, Tiles, Sticky Pads Etc.

Contact Person :
Mr. Puneet Rastogi
Company Profile :

Rational Is The Manufacturers, Supliers, Exporters & Wholesaler Of Corporate Gift & Novelties Items

Send :
On-Line Trade Inquiry
Products :

Promotional Gifts, Ceramic Mugs, Candles, Pens Etc.

Contact Person :
Mr A Jalan
Company Profile :

Deals In

Send :
On-Line Trade Inquiry
Products :

Household Items, Ceramic Mugs, Wrist Watches & Clocks, Gift Ties, Paper Diaries, Promotional Jackets, T Shirts, Pens, Caps, Pen Stands, Leather Gifts, Trophies, Crystal Photoframe, Key Chains, Printed Mug

Contact Person :
Mr Bava Faqruddin K
Company Profile :

Mfrng, Supplying & Trading Signages & Corporate Gift Items

Send :
On-Line Trade Inquiry