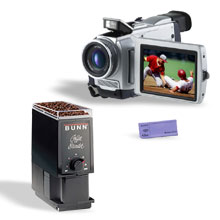 Imported products are more tilted towards foreign products as trade happens between two countries, states, cities. The give and take in other word purchasing and selling of the commodities across neighboring countries or purchasing of a product from the other country in the form of a trade deal or business deal thus concentrates on the term import and export. Imported products attract the attention and thus grab the attention of the people. It is designed in a very different style, looks very sophisticated and has a touch of innovation. The artistic bent of the foreigners portrays the advancement in the technology and manufacturing of these products. These imported products are usually found in shopping malls and hotels.
These imported products cover wide range of products like imported decorative woods, imported wooden gift items, imported wall papers etc. Imported decorative wood includes endless range of imported timber which is available in rich colors and is known for finest texture is used for making various other wooden items like furniture and home accessory. Imported wooden gift items are known for their superior quality, attractive designs and perfect polish and file finishing which makes wooden gift look elegant and beautiful. These imported wooden gift items are in demand today because of its style and design which enhances the décor of the house wherever kept.
Imported wallpapers are used for commercial as well as residential purpose. These imported wallpapers are available in exuberant color and combination with an impeccable design. These wallpapers are best suited for architectural purpose as well as styling which enable the users to use different kinds of wallpapers as per the occasion. The other ones include imported furniture which is made using premium quality of wood and also is very much durable enough. This imported furniture has beautiful upholstery which thus enhances the visual appeal of the furniture itself. Imported carpet reveals out the wide range of commercial and residential carpets which are highly used in today's era. These imported carpets are available in different colors, shapes and sizes which add the beauty to the carpets.
Featured products of Imported Products
Products :

Desktop Accessories ,textiles (caps, T-shirts), Bags, Plastics Products, Utility Items, Acrylic Products, Fibre Products, Wood Products, Ceramics Products, Leather Products And Many More Imported Items.

Contact Person :
Mr.nitesh Thawani
Company Profile :

Manufacturers Of Novelty Gift Items Like Desktop Accessories ,textiles (caps, T-shirts), Bags, Plastics Products, Utility Items, Acrylic Products, Fibre Products, Wood Products, Ceramics Products, Leather Products And Many More Imported Items.

Send :
On-Line Trade Inquiry
Click here to view entire Product Range
Products :

Burglar Alarm Systems, Cctv Survielance, Corporate Gifts, Dvd Players, Dvrs, Electronic Items, General Gift, Home Security Products, Imported Perfumes, Pods, Leather Belts, Leather Wallets, Toys, Video Door Phones, Watches

Contact Person :
Mr Manager
Company Profile :

Manufacturer Of All Types Of Corporate Gifts, General Gifts And Electronic Items.

Email is not available
Products :

Exclusive Imported Gifts, Promotional Gifts And Corporate Gifts Apparels, Bags, Caps, Life Style Product, Desktop Utilities, Eco-friendly, Electronics, Executive Gifts Set, Leather Products, Mug, Bottle, Stationery, Clock, Personalized Gifts, Awards & Trophies

Company Profile :

One Stop Solution For Exclusive Imported Gifts, Promotional Gifts And Corporate Gifts Apparels, Bags, Caps, Life Style Product, Desktop Utilities, Eco-friendly, Electronics, Executive Gifts Set, Leather Products, Mug, Bottle, Stationery, Clock, Personalized Gifts, Awards & Trophies

Send :
On-Line Trade Inquiry
Click here to view entire Product Range